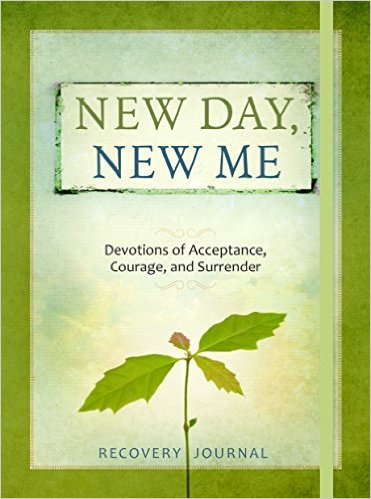 A Special Thanks for Mike Shea, our friend who recently published his book, New Day, New Me in hard cover. I asked if it was available in paperback so we could bring it to the prisoners, Mike said, no, but he would work on doing that for us. He followed through and friends, David Stricker, Ken Ehling, David Ophaug, and Pastor Jeff Hill, each helped make it a reality.
This was a huge blessing when this week, I was invited to the Serenity Village Recovery meeting  Tuesday, July 21, at  6:30 pm in Crystal, MN and presented with 45 copies of his book in paperback.
What a wonderful night! I loved the whole service, very inspiriting and uplifting to see how God is working in transforming lives by the power of the gospel of the Grace of God!
Here is link if you want to purchase this wonderful journal- http://www.amazon.com/New-Day-Recovery-Journal-Acceptance/dp/1424549752
New Day, New Me is a devotional journal designed to help those in recovery–and everyone is in recovery from something–develop, strengthen, or renew a relationship with God. It is essential to depend on someone, or something, other than ourselves. Daily devotion, prayer, and meditation time are critical components of maintaining sobriety and building a strong foundation with God ! Just as our physical bodies need daily nourishment, we also need spiritual food every day to withstand life on life's terms. New Day, New Me incorporates scriptural references with practical, spiritual teachings that can be applied to everyday life circumstances.