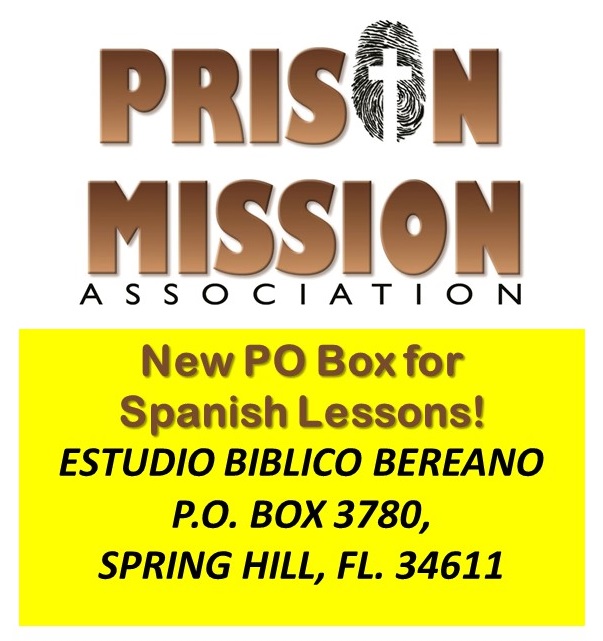 We do apologize! We gave out the wrong zip code last week so please note the correct zip code and address below for all our Spanish lessons:
ESTUDIO BIBLICO BEREANO, P.O. BOX 3780, SPRING HILL, FL. 34611
Any requests for Spanish lessons need to be sent to this address. Thank you for your help to make this correction on any printed and digital copies you might have.
ESTUDIO BIBLICO BEREANO, means "Berean Bible Study" in Spanish and was the name chosen many years ago to reach those who speak Spanish.