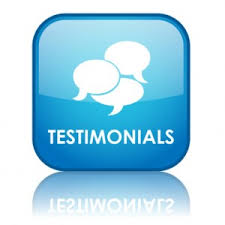 Recent Testimony sent from one of our PMA students – "My being here in prison, … gave me an opportunity to get to know more about Jesus Christ"
Well, at first to me prison was the last place from which I would expect to find encouragement that has increased my faith concerning the truth in regards of the testimony of our Lord Jesus Christ as a perfect example to lead us all towards our Almighty God.  Glory be to my God, whom I serve dearly concerning my faith and I thank God, in remembrance of all the unlawful activities He has taken me away from.  When I did do all sorts of worldly crazy things with my life.
I definitely do believe that the Lord does have his ways of getting through to us in order for us to understand all things.  My, being here in prison,  has not only make me think twice about the crime that I did, but being in here has also gave me an opportunity to get to know more about Jesus Christ.  I could get a real personal relationship with God.  Now, I am looking at myself from a better perspective for my life.  I asked the Lord for forgiveness of all my wrong doings in sin and that the Lord please make His ways come within my heart.  I want to no longer to be displeasing towards my dear wonderful Lord.  I now realize that the Lord is indeed worthy of being Ruler over my life for all times. 
And now, even my family has come to appreciate what I have done as well.  Just by me turning my life over to the Lord and also wanting to make a change in my life to being a much better servant to the Almighty LORD.  Yes, because my life was definitely a mess, and most of my whole entire life I was being brought up on the streets in Philly to be a hustler after I ran away from home.  From there I was very young, long story short, I totally do thank GOD that I am alive to talk about it today.  But those days are over with for me, seriously. – David P.