Pastor Dwight was honored to share about Prison Mission as the featured Church Ministry on KKMS 980, The Mission Radio station here in the Twin Cities. It will be broadcast on Monday, Oct. 26, 2015. Here is the website link: https://soundcloud.com/kkms-church-of-the-week/102615-prison-mission-association-25-min  it will be posted on Monday. The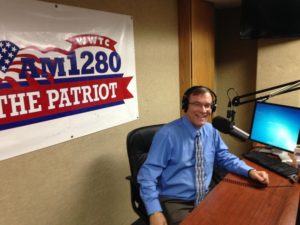 interview will air on Monday, October 26th at 4:15pm during "On The Way With Ridgeway" and the full extended interview will air on Saturday, October 31st at 3:00pm!
We are so thankful how God is opening doors for us to share our vision to plant churches in prisons using our Bible Correspondence Courses! Thank you for your prayers, support and  all those who have volunteered to help us reach our goals! If you want to help us, please contact Pastor Dwight, 612-423-3457.