Jack Nelson was excited to serve Jesus Christ! He has been correcting lessons for Prison Mission Association (PMA) since 1990. It was never just a few either. He would correct any thing Karen Bodeutsch, PMA operations manager gave him! He was an amazing servant for God. Jack corrected his last lessons on around June 15th 2015. That's an amazing 25 years! Jack went to be with the Lord, July 23, 2015. We all at PMA will miss him very much. Please pray for God to raise up more volunteers like Jack to mentor and instruct inmates for the glory of God!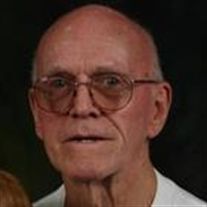 Jan. 10, 1926 to July 23, 2015
Retired Navy Commander  Jack Darrell Nelson, DDS, US Navy retired, went to be with his Lord and Savior, Jesus Christ, Thursday July 23, 2015. He was born January 10, 1926 in Sioux City, Iowa but grew up in Kent WA. A WWII Veteran, he joined the Navy in 1943, serving as a Navy Dentist. He retired in 1969. He then worked at the Tacoma Denture Clinic for many years.
He was active member of Grace Bible Church for over 30 years, serving as an usher, grounds maintenance keeper, and for 25 years corrected Bible lessons for Prison Ministry Association. He was quick to offer help to those in need, and was outgoing, had a quick wit and he was friendly. He was a devout Christian, loved to cook, the outdoors, animals, and sports and was active on the church softball team finally stepping down at 72 years of age. He was excited about the upcoming birth of great grandchildren twins to be born in September 2015.
Jack is preceded in death by his parents Nelson and Elsie Nelson; son Darryl B. Nelson; and sister Virginia Hottinger.
He is survived by his wife of 39 years Julia Fay Nelson of Pt Orchard, WA; children daughter Susan E. Roberts of Lyle WA, daughter Cheryl R. (Patrick) Whinihan of Livermore CA, step-son George Sheffield of Gray GA, step-daughter Monet Sheffield of Stone Mountain, GA, and step-daughter Melissa Sheffield of Seattle, WA; grandchildren Col. Troy (Jenny) Roberts of Alexandria, VA, Ryan (Sarah) Roberts of Ellensburg, WA, Brian Nelson of Kent , WA, and Brett Nelson of Federal Way, WA, Jenna (Kelly) Erickson of Edmonds, WA, Dakota Sheffield of Seattle, WA, George Sheffield Jr of Jackson, GA, Trey (Sheena) Sheffield of Macon, GA, Monica Voskuil of Perry, GA, great-grandchildren Brianna Nelson, Zachary Nelson, Spencer Voskuil and Christina Sheffield. He is also survived by his loving Chihuahua Koda.
A memorial service will be held at Grace Bible Church, 7070 Bethel-Burley Road SE, Port Orchard, WA, 98367-Tuesday August 11, 2015 at 1pm. In lieu of flowers the family request that donations be made to Grace Bible Church or the American Cancer Society.
A complete life story and tribute wall can be accessed at http://www.rill.com/obituaries/Jack-Nelson-6/